THE VETERAN OWNED BUSINESS ROUNDTABLE'S
ACCESS TO CAPITAL PROGRAM
Don't Wait Until You Get Out

Start Your Business Today

Financial Support for Vet Entrepreneurs

Boost Your Vet-Owned Business Credit

Scholarship for Vet Business Owners
Boost funding access with strong credit
Secure loans with improved credit
Higher loan approval & better terms
Positive financial reputation
Credibility boost with lenders
Expand biz ops with improved cash flow
Strong foundation for long-term success
APPLY TO
RECEIVE A GRANT
AND GET ACCESS to our 7-Step program to build at least 12 tradelines of business credit within 12 months with your personal business manager and access to over 250 lenders.
This program was financially assisted
by the Fifth Third Foundation.

DEADLINE: April 7, 2023 11:59 P.M.
Our Access to Capital program offers a comprehensive solution by providing a digital platform to help veterans build their business credit and get access to lenders.
Improved Access to Funding
Building business credit helps veteran-owned businesses gain access to more financing options and funding sources.
Increased Credit Score
By establishing a strong business credit profile, veteran-owned businesses can improve their credit scores and become more attractive to lenders.
Enhanced Business Viability
A strong business credit score and improved access to funding will help your veteran-owned business become more competitive and sustainable.
More Attractive Loan Options
With a strong business credit score, veteran-owned businesses are more likely to be approved for loans and can often secure better loan terms, such as lower interest rates and more favorable repayment terms.
WHAT YOU GET
If you are selected, you will have access to our platform where you will be able to get the following…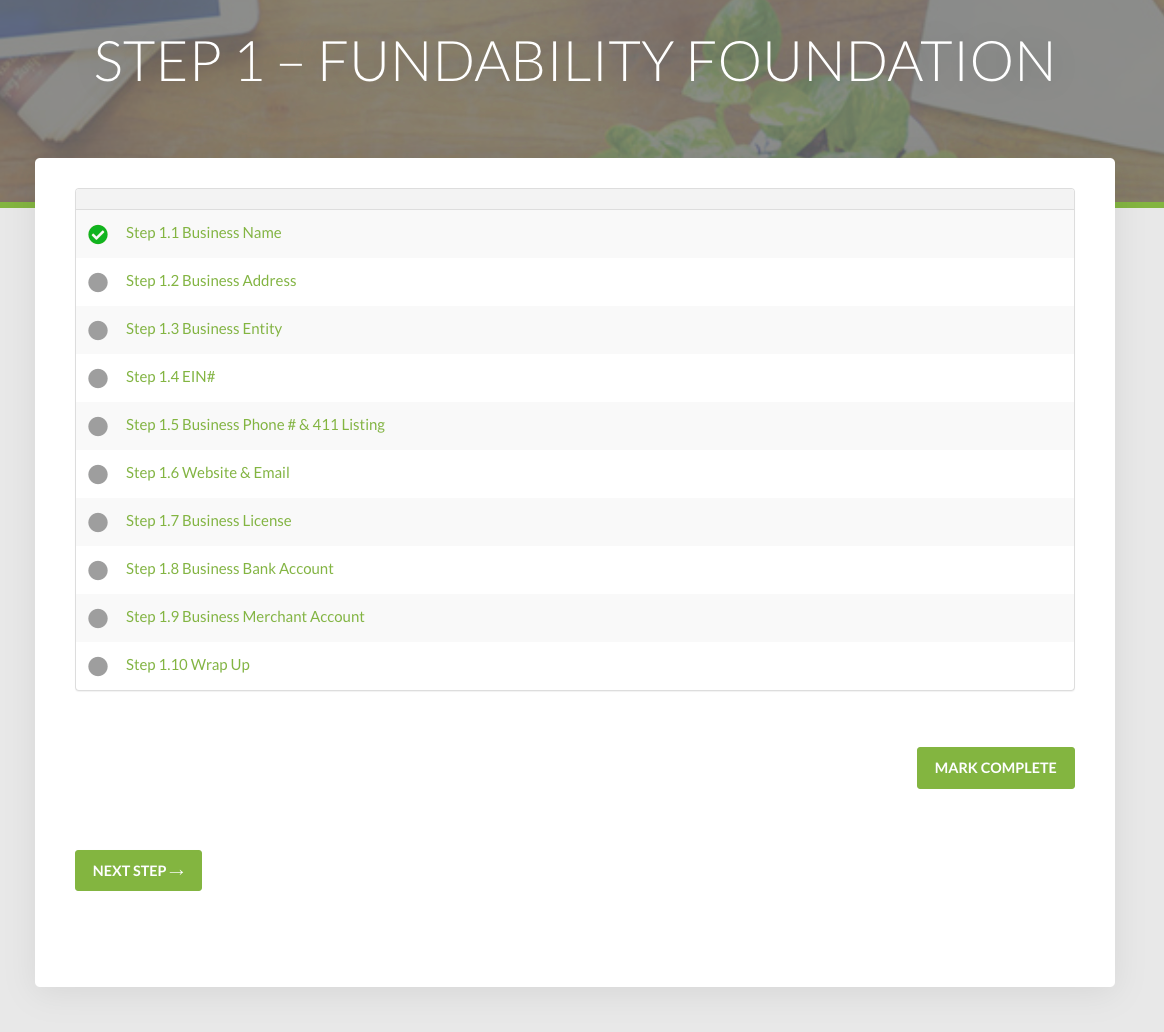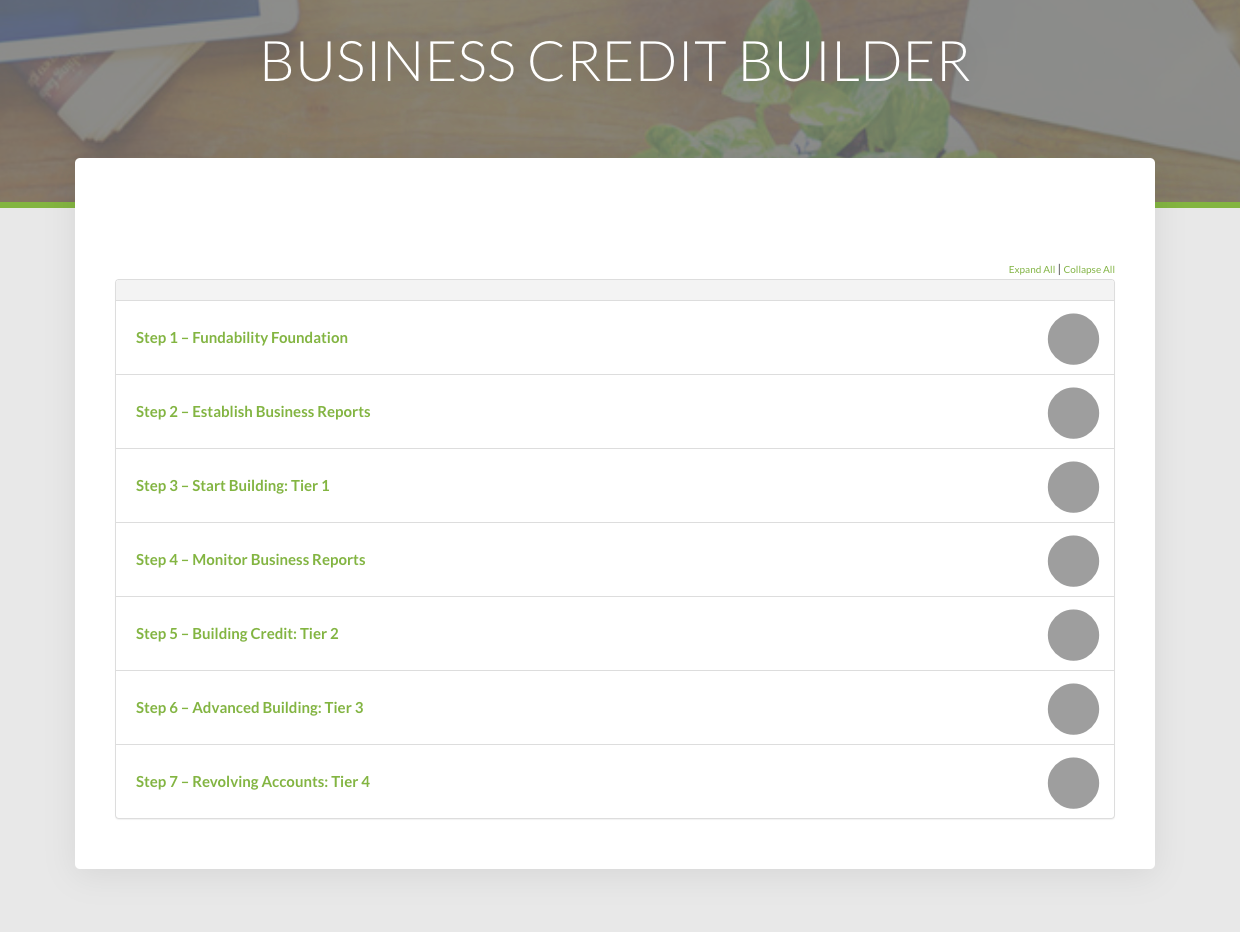 7 STEP PROCESS TO BECOME FUNDABLE
Our 7-step process to ensure business is fundable covers essential areas of credit building and financial management. From improving personal credit to establishing business credit, our process covers everything you need to know to secure funding and reach financial success. With the support of our dedicated business manager, you'll be guided through each step to make sure your business is on the right track to funding.
With access to over 250 financial lenders, participants and grant awardees will have a wide range of financing and lending options available to them. Our system is constantly monitoring the participants business credit and notifies the participant when they qualify for a new credit line. This allows awardees to stay on top of their credit building progress and take advantage of new funding opportunities as they become available. With this level of support, building business credit has never been easier.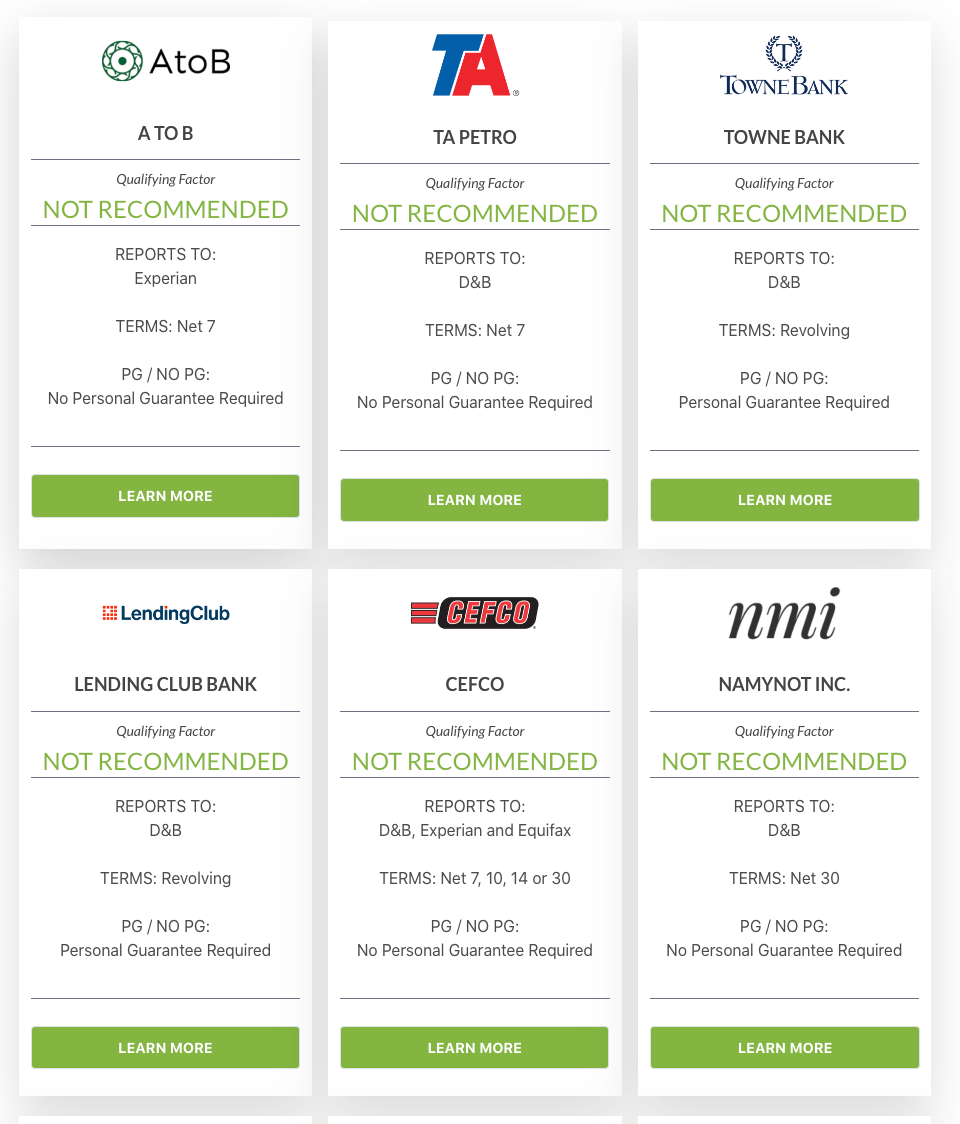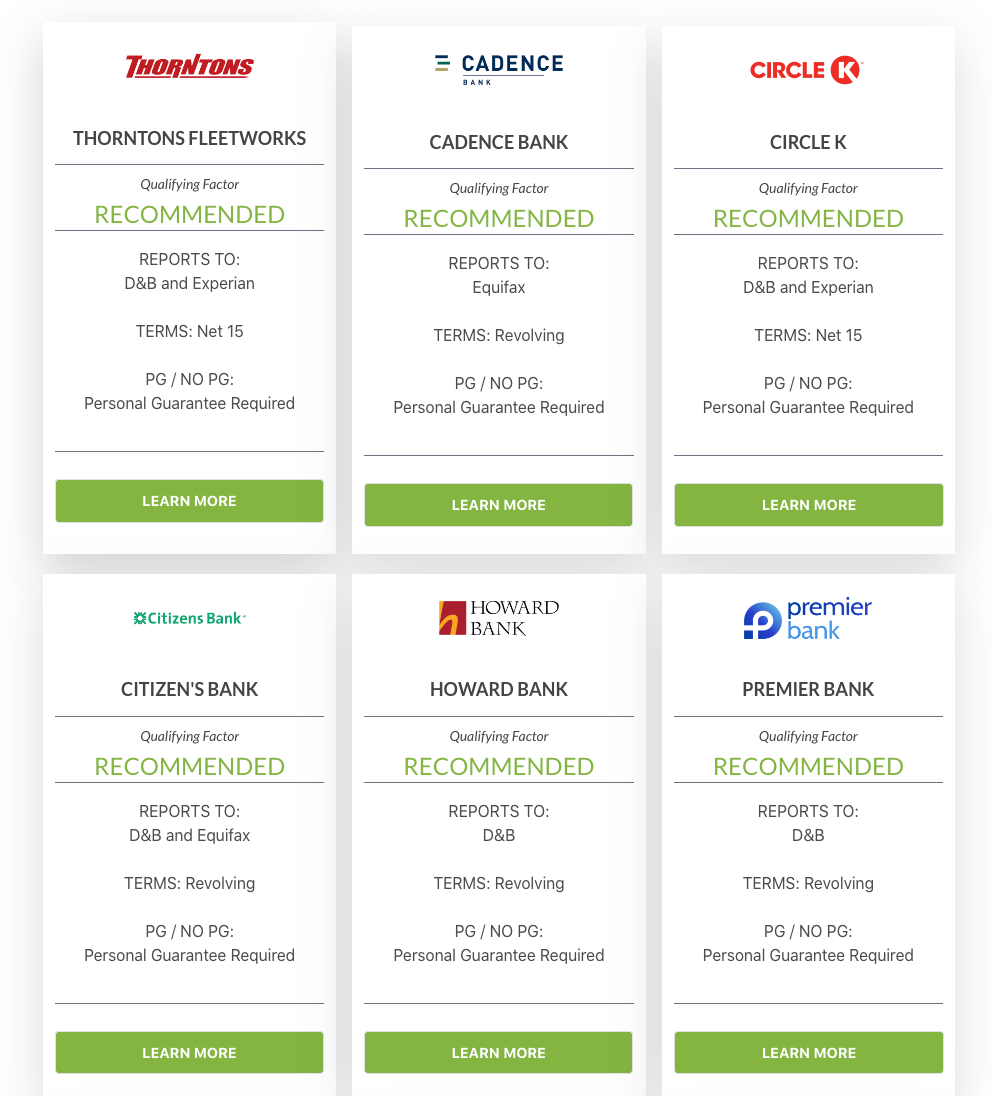 DEDICATED BUSINESS MANAGER
Participants and grant awardees of our Access to Capital program receive support from a dedicated business manager who will be in touch multiple times to ensure they acquire at least 12 credit lines within 12 months. This personalized attention helps to ensure that awardees are on track and making the most of the program's benefits. With the support of their business manager, participants can feel confident in their ability to build their business credit and secure funding for their ventures.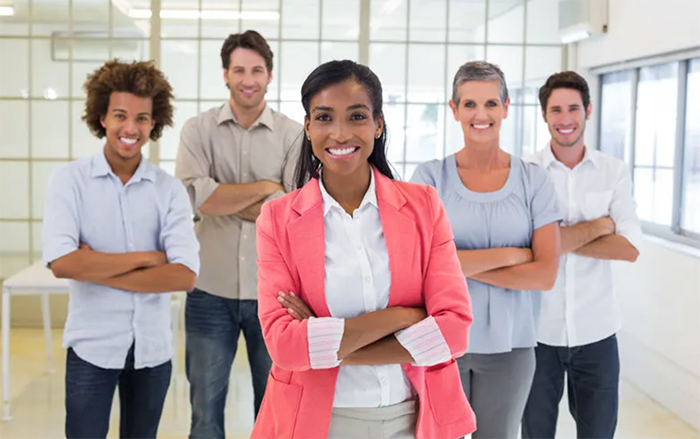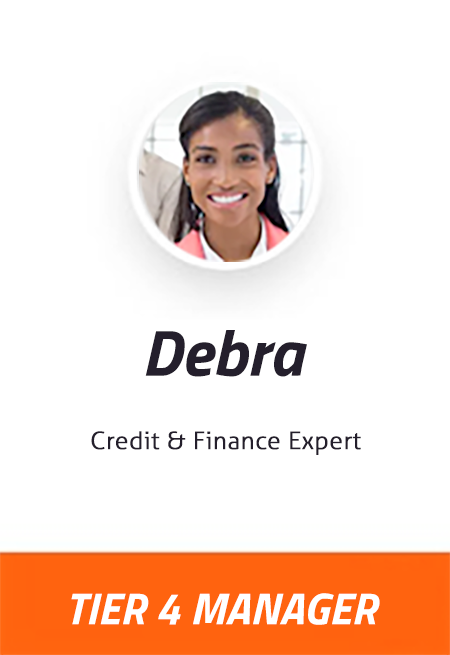 We don't like to brag, but we're changing the game for veterans to be financially successful
"The Access to Capital program was a game-changer for my veteran-owned business. With the support of the dedicated business manager and access to multiple lenders, I was able to secure 12 credit lines within 12 months and take my business to the next level."

Kara Lucas

U.S. Army,
Interior Decorator
"I never thought it would be possible to get funding for my business, but the Access to Capital program made it a reality. The 7-Step process and the one-on-one support from the business manager were invaluable."

Doug DiCamillo

U.S. Army, D2 Connections
"As a veteran business owner, I was skeptical about programs like this, but the Access to Capital program exceeded my expectations. My business credit score has improved dramatically, and I now have access to funding that was previously out of reach."

Gregory Davis

U.S. Army, Davis Farms
Now you don't have to worry about how to build your business credit.
We are going to show you step-by-step!
MEET OUR JUDGES
The judges of the Veteran Access to Capital scholarship are a panel of experienced business professionals and veteran who are dedicated to helping veteran-owned businesses succeed. With a deep understanding of the challenges faced by veteran entrepreneurs, they bring a wealth of knowledge and expertise to the selection process.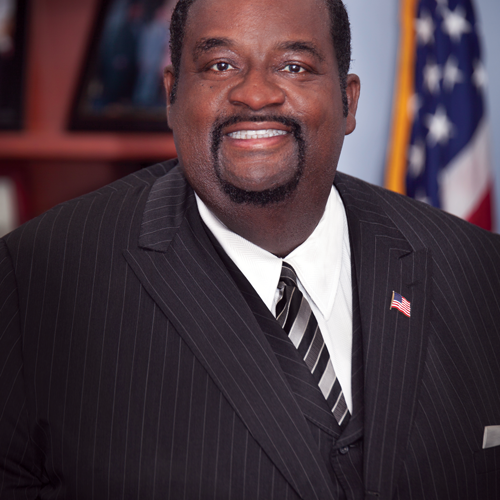 Roderick Rickman is a successful African American businessman and the Chairman and CEO of Rickman Enterprise Group, a leader in facility management, demolition, industrial cleaning, waste management, and interior finishing. He is a huge role model to many in the community and dedicates countless hours to mentoring programs and charitable organizations. He is a veteran of the US Army, has a business administration degree, and advanced executive training from top universities. He is a leader in the business and community and a member of numerous organizations, including the National Minority Business Enterprise Input Committee and the National Association of Minority Contractors. He has received numerous awards for his humanitarian work and business achievements. Rickman's 25-plus-year commitment to quality work and dedication to the community have made him one of Detroit's leading businessmen.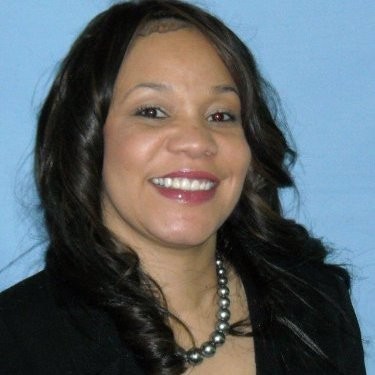 Committed to cultivating community development strategies, managing community partnerships and providing impactful financial services and products leading to financially healthy people and sustainable communities. Also, responsible for managing and leading the region's compliance with the Community Reinvestment Act with thoughtful programs and partnerships supporting economic development and small business lending, affordable housing and home ownership initiatives as well as supporting efforts to improve the quality of life for underserved communities.
We are looking for veteran owned businesses
To be eligible for our Access to Capital program, you must meet the following qualifications:
Must be a verified/certified veteran-owned business
Must be in good standing with no outstanding legal or financial issues
Must have a minimum of 6 months in business
Employer Identification Number (EIN) (Tax ID),
Have a Business Checking account
Must provide accurate and up-to-date business and personal information
Must be willing to participate in the 7-Step process and work with a dedicated business manager for up to 12 months
Must comply with all program requirements and follow the guidelines set forth by the program
It's easy to apply and will take you ONLY 10 minutes
To apply for our Access to Capital program, follow these simple steps:
Make sure you have read the entire website and learned about the program and its benefits.
Click on the "Apply Now" button to access the application form.
Fill out the form completely with accurate and up-to-date information about your business and personal details.
Submit the application and submit any supporting documentation that may be required.
Our team will review your application and get back to you with a decision shortly after the deadline.
If approved, you will receive access to the backend portal and will be able to start taking advantage of the program's benefits.
Note: Requirements and application process may vary, so be sure to check our website for the most up-to-date information.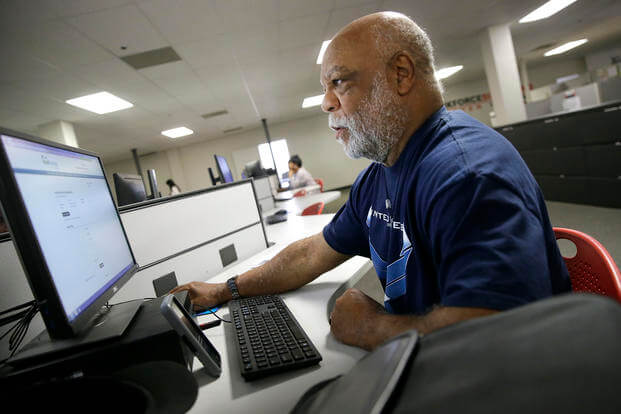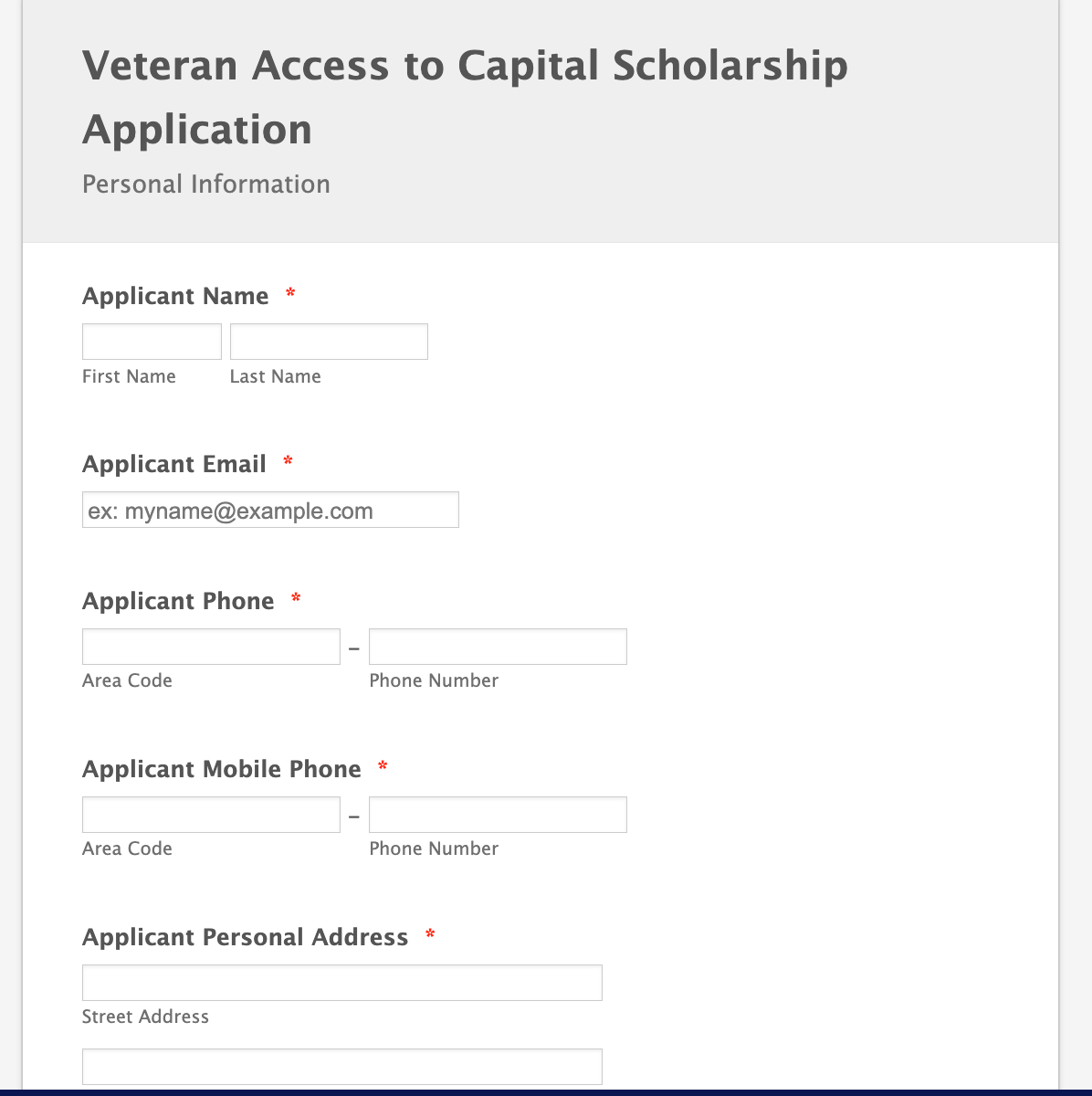 Don't wait any longer!
Get access to the financial resources you need for your veteran owned business.
The Veteran Owned Business Roundtable's Access to Capital program is a critical initiative aimed at providing veteran-owned businesses with the financial resources they need to start and grow their businesses. The program's comprehensive approach, which includes partnerships, education and training, and support networks, is designed to help veterans overcome the challenges they face when trying to secure funding.